Monday 11 March 2019

09:00

-

17:30

This cross-practice event for Life actuaries and those in finance and investments roles offers high-quality CPD with a series of thought-provoking presentations covering economics and financial markets, responsible investment, CMA review outcome, FCA requirements, asset analytics, and much more.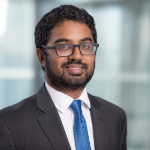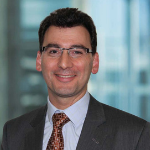 Vivek Paul and Mark Azzopardi, Blackrock – "We will provide an overview of nearer-term investment themes, their implications for longer-run forecasting of asset class risk and returns and the way in which the forecasts are used for investment strategy and strategic asset allocation work with insurers."
Ghislain Perisse, Schroders – "Why is ESG integration required for better risk management of insurers balance sheets? First of all (Re)Insurers want and need a sustainable and insurable world to go on their business. But ESG risks are rising up the risk register, becoming more complex, and cover a broad number of topics. To take into account these risks, regulators are leading the charge (EIOPA consultation!), policyholders and NGOs are close behind. It is important to manage future investment risks in a thoughtful way in the portfolios: the most meaningful would be to go ESG integration and engagement. On the disclosure side, we will look at the French regulation, to have an idea of the direction"
Brandon Horwitz, NomBon Consulting – "What is 'value-for-money' for an investment fund and why is everyone, especially the regulator, so interested in it? Brandon will explore this highly topical subject, including why it's relevant to actuaries working in life and investments."
Grant Saggers, NERA – "The UK competition authorities are hoping to improve outcomes for pension trustees, off the back of a two-year review into the Investment Consulting and Fiduciary Management markets in the UK. Through mandatory remedies, the authorities aim to change how pension trustees choose investment advisors. This session will discuss what the FCA and CMA found in their review, what they plan to do to improve outcomes, and what it means for investment decisions."
Ed Bujok-Stone and Richard Wilson, Ernst & Young LLP – " Investment decisions within life insurance are often subject to slow decision making as; Companies battle conflicting metrics; Analysis of potential investments requires multiple heavy model runs which hinder the ability to try different strategies; and Management Information lacks the granularity to quickly justify decisions. This presentation will talk about how analytics can help insurers to make more efficient and better investment decisions."
 
Event organiser
Contact Events Team for more information.
eventmanagement@actuaries.org.uk
0207 632 1498
| | |
| --- | --- |
| 09:30-10:00 | Registration |
| 10:00-10:15 | Welcome by chair |
| 10:15-11:00 | Economic and Financial Markets – Mark Azzopardi & Vivek Paul, Blackrock |
| 11:00-11:45 | A cashless society in 2018- Sabrina Rochemont, Orla Ward & Ian Collier, IFoA Cashless Society |
| 11:45-12:00 | Break |
| 12:05-12:45 | Discontinuation of LIBOR and what this means for insurers – Michael Eakins and Henrik Wijkander, Phoenix Group |
| 12:45-13:45 | Lunch |
| 13:45-14:30 | Outcome of recent CMA review on investment consulting fiduciary management markets – Grant Saggers, Nera Economic Consulting |
| 14:30-15:15 | FCA's requirements and implications for actuaries when measuring "value for money" investment funds – Brandon Horwitz, NomBon Consulting |
| 15:15-15:35 | Break |
| 15:35-16:15 | Asset analytics and how these can be used to infirm insurers investment decisions – Ed Bujok- Stone and Richard Wilson, Ernst and Young, LLP |
| 16:15-17:00 | Responsible Investment/ESG – Ghislain Perisse, Schroders |
Please note that timing of sessions may move once the programme is finalised.
Address
Staple Inn Hall, High Holborn, London, WC1V 7QJ
Nearest Public Transport